At CJA Spray Master we provide professional spray painting services for domestic and commercial clients in Larne, Antrim, Belfast, and across Northern Ireland.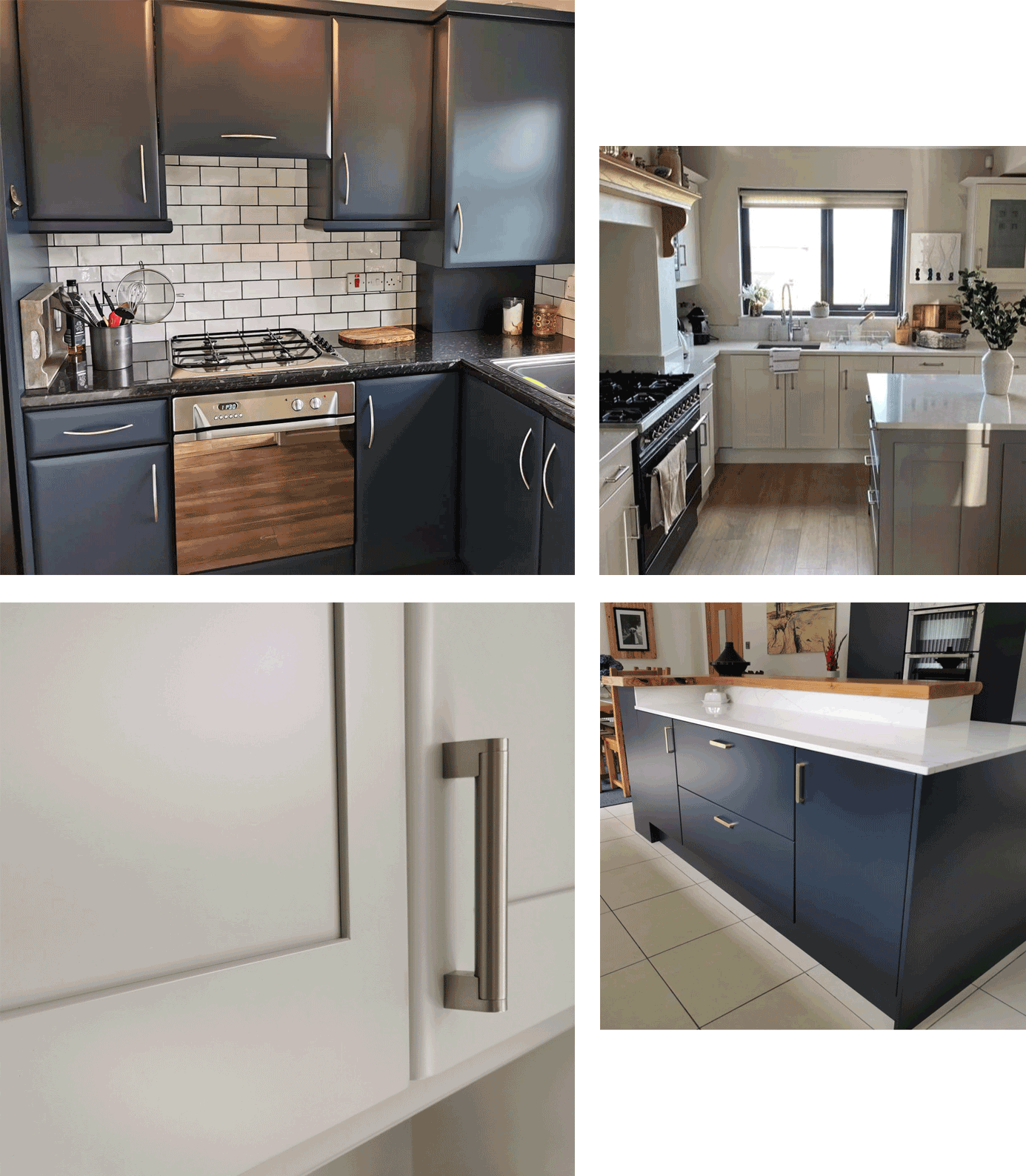 How We Can Help!
Bespoke Kitchen & Furniture respraying
We specialise in refurbishing and modernising full kitchens, bedroom furniture, doors, staircases, and much more.
Contact us for more information or to get a quote on a bespoke respray.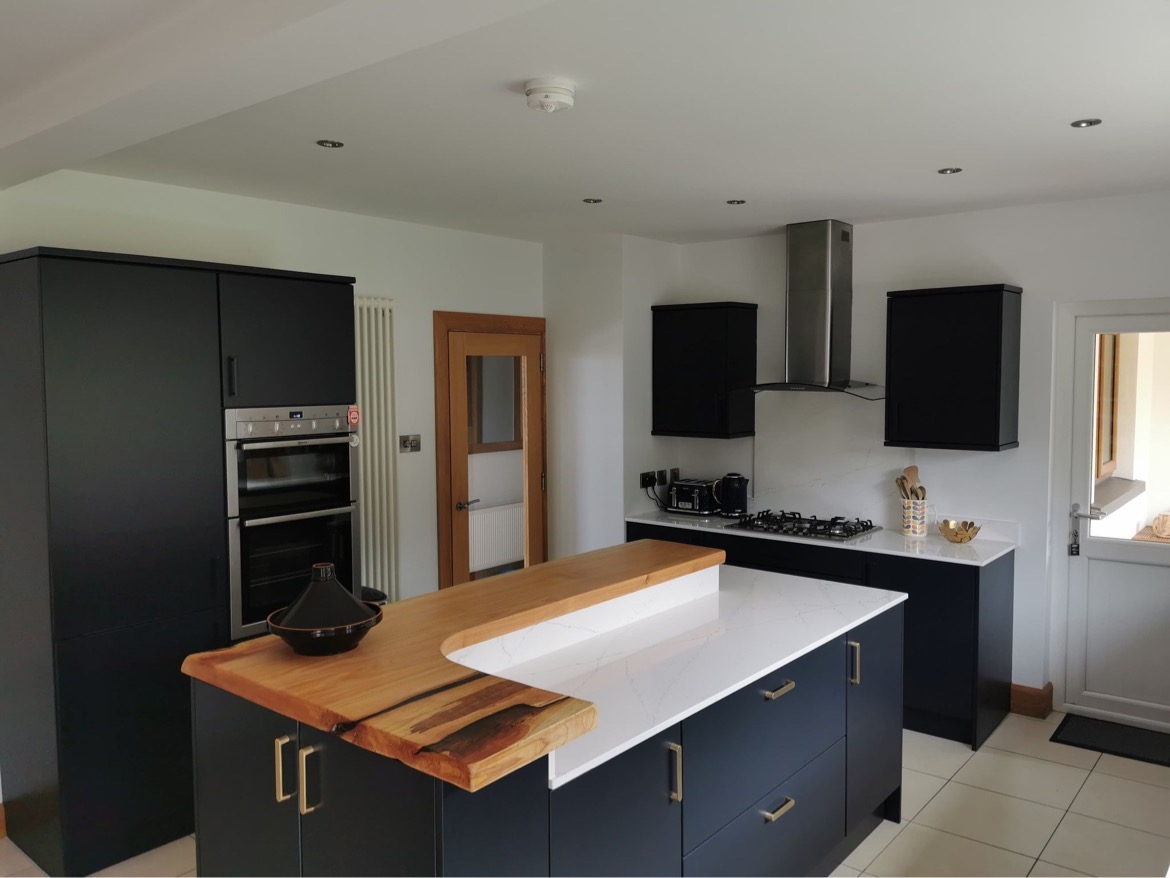 What We Offer!
Our Popular Services
We are committed to providing superior painting services at a reasonable and competitive cost!
Get in touch today to see how we can help you with your next project.
Interested in our work? View our gallery for more examples of our bespoke respray services.
Consider giving your kitchen a new lease of life by having it spray painted. A good kitchen is capable of a lifetime of service and spray painting is a perfect way to completely change the look of your existing cabinets and drawers.
We specialise in kitchen resprays bedroom furniture, and Dining tables, Old doors, New doors, Staircases, New build houses, and much more!