Kitchen Respraying in Larne, Co Antrim
Kitchen Resprays
At CJA Spray Master we specialise in breathing new life into old looking kitchens.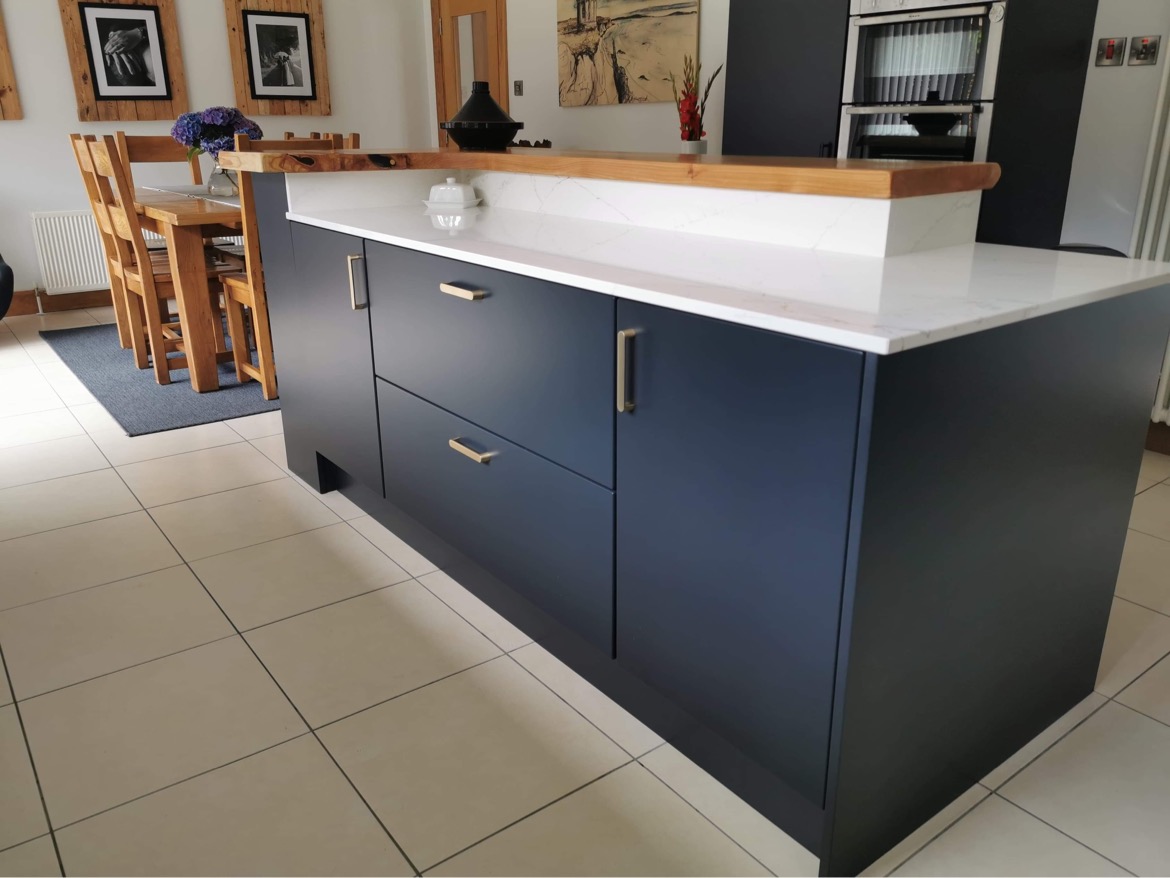 Breath new life into your kitchen
With our respray services, we can transform your kitchen from something old and tired to a new, fresh-looking kitchen. We will work with you to pick out the perfect colours and can complete the look with matching handles and accessories.
Contact CJA Spray Master today if you feel you might have a project we can help with. We work with clients in Larne, Belfast, Antrim, and across Northern Ireland.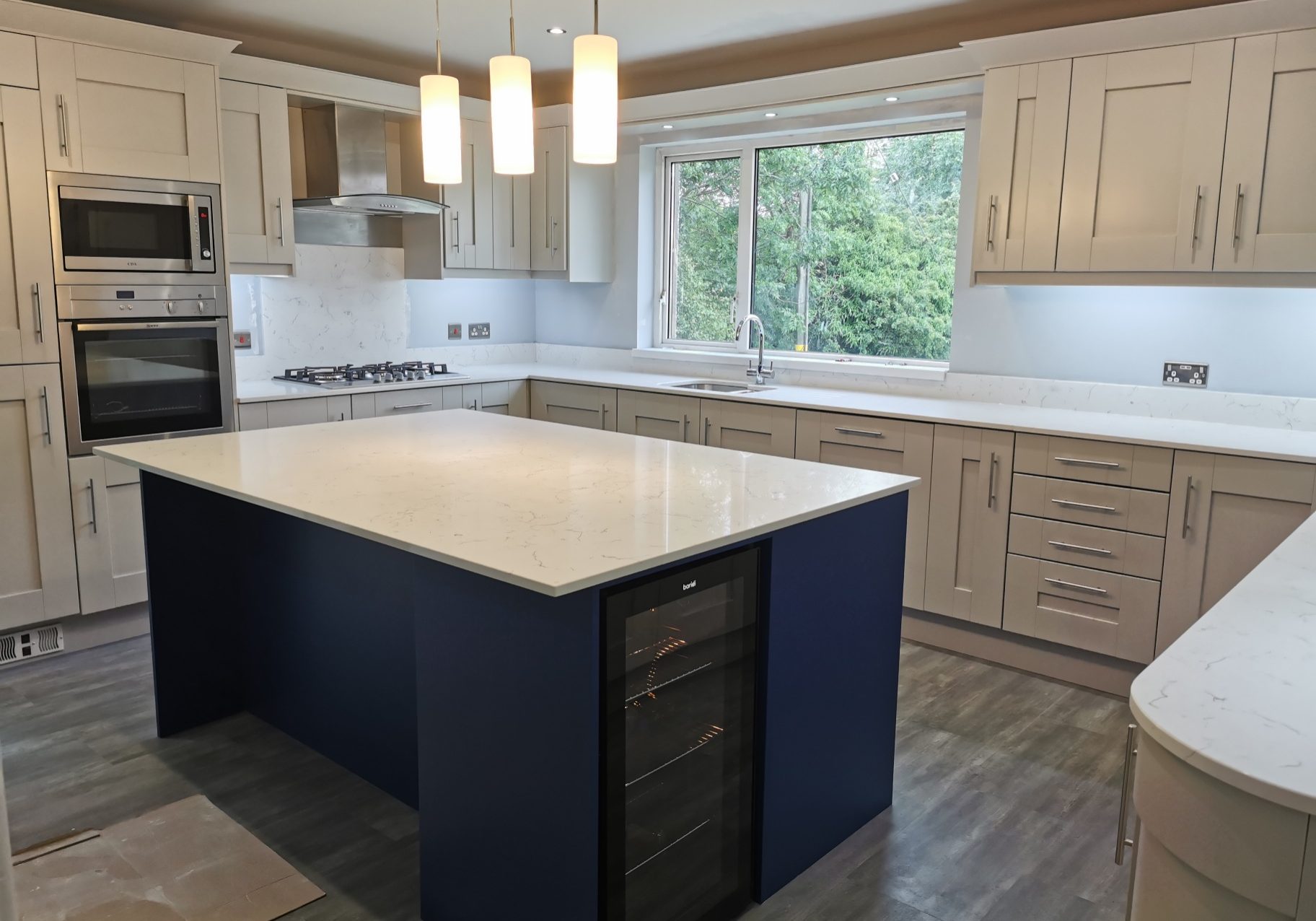 Modernise your kitchen
This Customer decided she wanted an island, however the price she was quoted was way over her budget. We managed to make one for her for a fraction of the price. The kitchen was tired and needed modernised, we refreshed it with the Pavilion grey FB.
New look kitchens
This Customer wanted to change the high gloss look to something fresh and modern. Finished in F&B colour matched 20% sheen.